Recent blog posts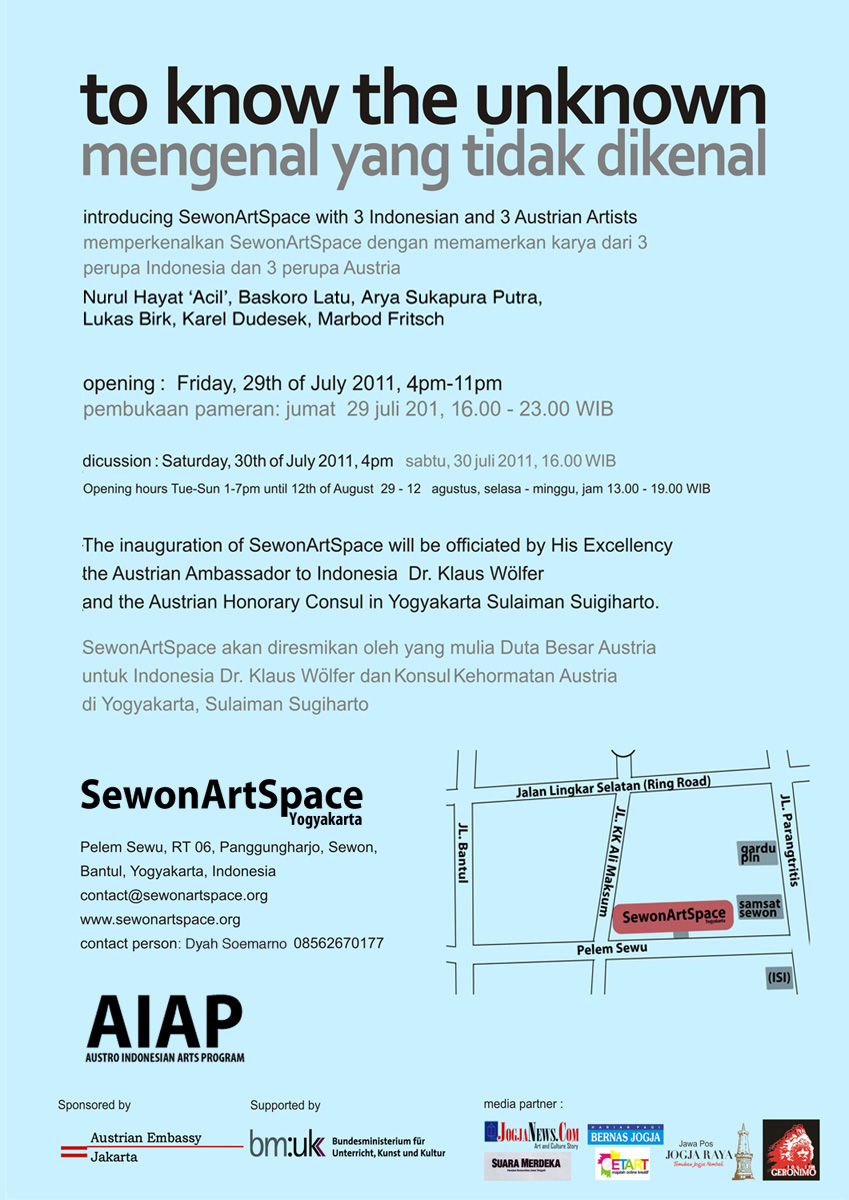 With the opening exhibition of the SewonArtSpace we are trying to address our entry into this country, which is so foreign and unknown to us, and start to cooperate with locals.
Sewon Art Space is a non profit private arts organization. --- on TWITTER on INDONESIA<--- on FACEBOOK on INDONESIA< ---
Sewon Art Space hosts the annual AIR Program, artist in residency program of the Austrian Federal Ministry of Art, Culture and Education. Two times a year, 2 artist will work for 3 months in the SewonArtSpace and will be accommodated in the guest rooms.