artist organisations

Cemeti Art House has the legal status of an association. Brief introduction / History of the organization

RSURVIVE!garage was established in 2009 as an alternative community space and art shop. SURVIVE!garage works with a range of artists and communities, and supports young independent & emerging artist by providing a space to exhibit, show performances, screen films, hold discussions and run workshops. SURVIVE!garage aims to enable an alternative forum for artists who sit outside mainstream art culture, and to provide a community base from which artists can connect.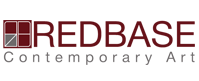 REDBASE MANAGEMENT Jakarta
Based in Jakarta-Indonesia, REDBASE ART MANAGEMENT is focusing on developing Indonesian Contemporary Art and bridging Chinese contemporary Art beyond their country's border.
We are broadening to a group of art enthusiasts whom specialized in Indonesian Contemporary Art as well as Chinese contemporary and Southeast Asia art.
REDBASE FOUNDATION Yogyakarta