Redbase art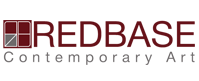 REDBASE MANAGEMENT Jakarta
Based in Jakarta-Indonesia, REDBASE ART MANAGEMENT is focusing on developing Indonesian Contemporary Art and bridging Chinese contemporary Art beyond their country's border.
We are broadening to a group of art enthusiasts whom specialized in Indonesian Contemporary Art as well as Chinese contemporary and Southeast Asia art.
REDBASE FOUNDATION Yogyakarta
is a non-profit art organization, located in the south of Java Island, in the city of Yogyakarta, which is well known as the city of art and culture, arts events and galleries. The location of our Foundation is in the surroundings of ISI (Indonesia Institute of The Arts) which matches our concept of dialogue with the students and the lecturers from the University.
OUR PROGRAM:
Artist in Residence (AIR)
Social Program: Forever Young, Art Class for Children
Environmental Program: Garbage Treatment, Waste Management Education
For more information please contact: info@redbasefoundation.org