BUNAKEN - DIVING PARADISE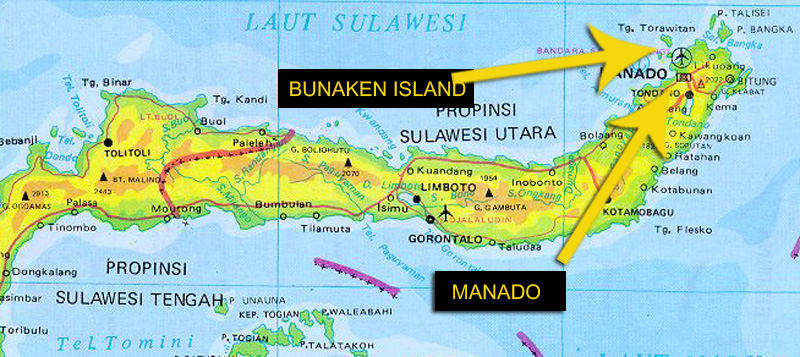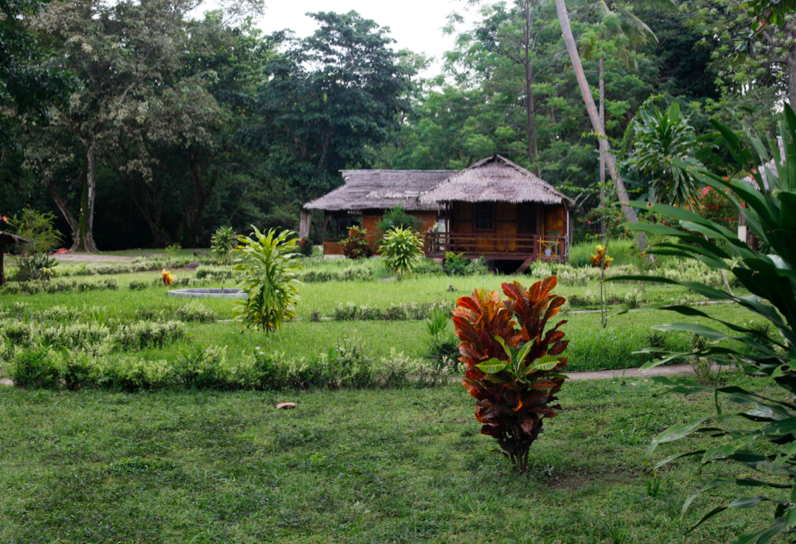 Bunaken is a diving paradise.
It is really close to the Manado Airport. LionAir flies daily via Masakan (maybe by now direct) I was there in 2010.
There is a public boat every morning from the Manado port. If you miss it you will need to reach a little deeper in your pocket. Around 200.000Rp (negotiable).
I stayed at Lorenso's Homestay (image above) 120.000Rp for a bungalow directly at the water inducing 3 meals!
Lorenso is sort of a legend on the island. Everybody knows him and he can arrange anything. Ask him for his local ARAG.
Dangerously good stuff.
Lorenso doesn't offer diving trips but there are half a dozen dive resorts in walking distance. From most resorts, including Loresnso's, you can swim directly to the coral reef. During low tight you can observe the wildlife in the mangroves (see Polaroids below)
more info can be found here - WIKI TRAVEL
Lukas Birk